Kelsey's Pick – Mini Motorways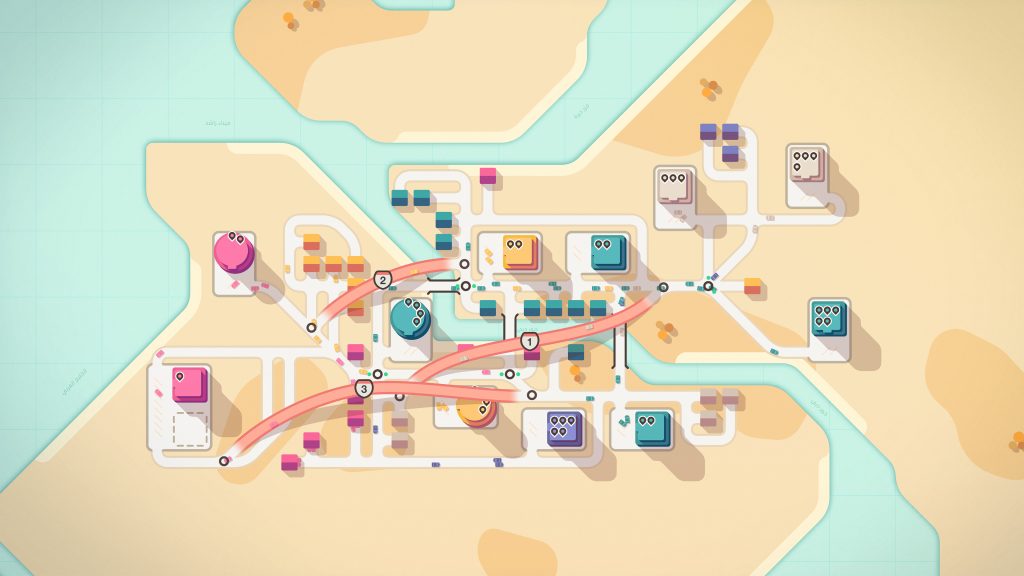 I'm always in the market for a good management sim. From Banished to Sim City, Prison Architect, Oxygen Not Included, and everything in between, I'm always ready to strap in and start strategizing the most minute details. I recently came across Mini Motorways on Steam, and knew immediately it was for me. The game's a little tough to describe without making it sound less interesting than it is, but it has overwhelmingly positive reviews in the Steam store and its early game was described by one person in a review as "the relaxing calm before an avalanche." You start out very simply. You have a single house and a single destination, and they need to be connected. Soon, you have more houses, then more destinations. And oh, new colors! The blue houses need access the blue destinations, the pink to the pink, and so on. What started out simple and straightforward quickly becomes a pile of spaghetti on your screen as you crisscross motorways and pray for more bridges and roundabouts with each in-game week's reward screen. There are several fun levels with cool challenges, including ones that change daily and weekly, and you can see your rankings compared to all players or compare yourself to just your friends.
Out in May of 2022, Mini Motorways a sequel to Mini Metro, which, yes, I did pick up as well after playing Motorways for a while. Motorways feels like a big improvement over Metro, with nicer art and more features, though they're both a ton of fun and available on PC, mobile Nintendo, and Playstation. If you have Apple Arcade, both games are available there for free at the time of this posting as well. Happy gaming!
Check out our weekly Digest to get a summary of all the latest news in gaming, as well as tips, tricks, and an informative peek inside the industry for devs and game enthusiasts alike!